Rea Callender
VP of Education
Altium, Inc.
https://altium.zoom.com/join (Meeting ID: 930 7119 9626 Password: 701046)
Wed, July 27, 2022 at 1:30 PM
Recording Link: https://drive.google.com/file/d/1zb9sUv2mek5OxZftnJyRRBx1cmz-NLn3/view?usp=drive_web
This webinar will explore Altium Education, a hands-on course guiding students through the very basics of electronics to designing their first printed circuit board. Altium Education curriculum utilizes Altium Designer software to create projects and schematics. Students with a valid .edu email account are eligible for Altium's free Student License Program.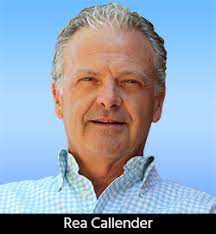 Rea Callender is an entrepreneur with 25 years of Senior Executive experience having founded, led, developed and sold two successful startup companies in Silicon Valley, California. He is currently the VP of Education of Altium Inc.