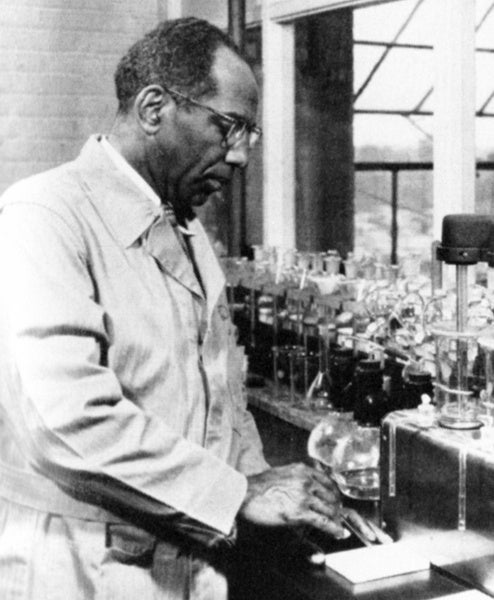 Class of 1922 (B.S. Electrical Engineering)
Leading metallurgist; stainless steel pioneer
(1900 – 1989)
 
Parsons began his career in 1922 as an analytical chemist at Duriron, a leading Ohio-based metals manufacturer. He worked on aluminum/bronze alloys, achieving significant advances that earned him the Harmon Foundation Gold Medal in science. The medal was presented to Parsons by Dayton native Orville Wright.
From 1929 until 1949, Parson received eight patents—either by himself or with co-workers—involving the development and application of noncorrosive metals. The patents included advancements in iron alloys, silicon-iron compounds, silicon alloy castings, corrosion-resistant iron alloys, a cementation process for treating metals, and a nickel-based alloy. In 1941, the historically Black college Wilberforce University awarded Parsons an honorary degree, citing his prominent work as an African American metallurgical scientist. Parsons was later promoted to chief metallurgist and lab manager. He led an all-African American staff that researched aluminum bronze and tested various treatments to make iron and steel more resistant to corrosion. His work and team leadership at Durion is credited with paving the way for the development of stainless steel.
After retirement, he joined the faculty at Tennessee Agricultural & Industrial University, a historically Black college now known as Tennessee State. He rose to Metallurgy Department chair and also served as acting dean of the College of Engineering.