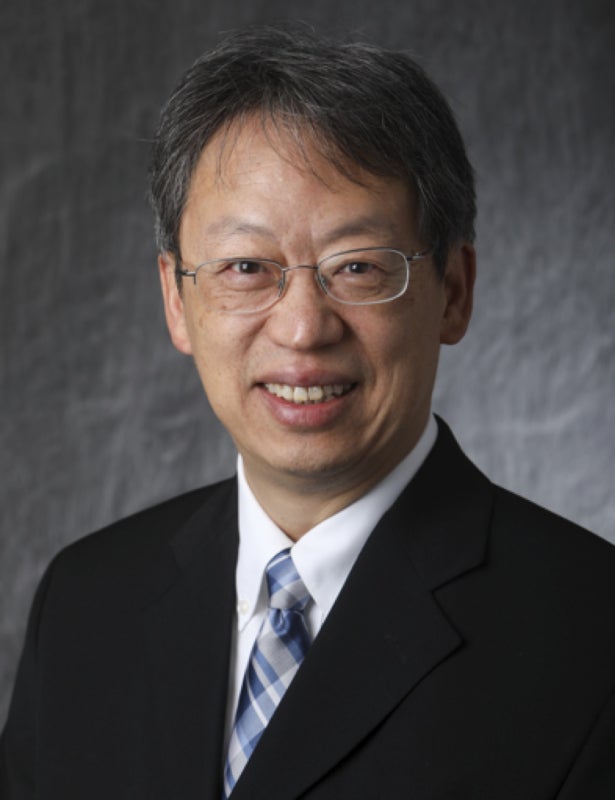 This year marks the welcomed transition back to on-campus operation and in-person instruction.   To be sure, we have not reached the pre-pandemic state yet — masks are required indoors, and weekly testing is mandatory.  But this rigorous protocol, including the requisite vaccination and booster shots, has kept the campus safe.  While the Omicron variant raged all around us at the end of 2021 and early 2022, the number of cases on campus remains relatively low.  We now look forward to further progress towards normalcy, with hopefully more on-campus events such as in-person seminars and visitors.  
A key positive that came out of this historic episode is that we have now developed strong, resilient online communities that share information, provide support, boost morale, and even strategize for the future in near real time.  With covid now receding from the pandemic into the endemic phase, our goal is to continue, and strengthen, this bond to prepare us to meet future challenges and opportunities.
We have a lot to look forward to in the coming year.  We will welcome the 19th president of Rensselaer, Dr. Martin (Marty) Schmidt, in July.  Marty is a graduate of our department in 1981 with a Bachelor of Science in Electrical Engineering.  He went on to Massachusetts Institute of Technology to obtain his Master's and doctoral degrees, and stayed at MIT as a faculty for 34 years.  He has been the MIT Provost from 2014-2022 before deciding to return to his alma mater.    Dr. Schmidt is a world-renowned researcher in the design, fabrication, and application of micro electromechanical systems (MEMS).  His invention has led to seven start-ups, including several he co-founded.  He has been a skillful administrator at MIT, leading and contributing to the formation of the Schwarzman College of Computing, online learning platform edX, and initiatives on diversity, equity, and inclusion, as well as student wellness and mental health.  We are thrilled to have such accomplished individual as the next president as well as our colleague in the department.
We celebrated the many recognitions of ECSE faculty this year:
Manjo Shah, former Professor of Practice, now Senior Research Scientist, in ECSE, after 34 years at GE Research, was elected as a member of the prestigious National Academy of Engineering in recognition of his contribution to the design, analysis, and applications of electric machines.

Tianyi Chen, Assistant Professor in ECSE, won the National Science Foundation CAREER award based on his research on distributed intelligence for future wireless networks.

Shayla Sawyer was honored with the Trustee's Outstanding Teacher Award in recognition of her innovative inclusive teaching methodology.

Ali Tajer received the James M. Tien '66 Early Career Award for his research contributions in information theory and signal processing.
ECSE faculty and students continue to conduct cutting edge and high impact research.  Some examples are:
ECSE faculty are active in Artificial Intelligence Research Collaboration (AIRC), a multi-year initiative between Rensselaer and IBM started in 2017.  In the past year alone, ECSE faculty Tianyi Chen, Agung Julius, Koushik Kar, Santiago Paternain, Ali Tajer, Meng Wang have received AIRC grants to pursue collaborative projects with IBM researchers.

ECSE faculty have won research grants from funding agencies such as National Science Foundation (NSF), Army Research Office (ARO), Air Force Research Lab (AFRL), National Institute of Health (NIH), National Aeronautical and Space Administration (NASA), and Office of Naval Research (ONR).  These include Shayla Sawyer's work on using engineered bacteria as bioelectronic environmental sensors, Biren Yazici's work on deep learning for radar imaging, Luigi Vanfretti's work on electric aircrafts, Hussein Abouzeid's work on spectrum allocation and virtual reality in operating rooms, and projects led by Agung Julius (with Mona Hella and John Wen) on human circadian rhythm estimation and regulation.

ECSE faculty work closely with industry through SBIR/STTR projects and public-private consortiums, including Kyle Wilt's work on sensor network for aircraft health monitoring, Mona Hella's work on glass-based Terahertz antennas, and projects led by John Wen, Agung Julius, and Santiago Paternain and funded by Advanced Robotics for Manufacturing (ARM) Institute to improve industrial robot performance for demanding manufacturing tasks.

ECSE faculty play key roles in several new Institute-wide initiatives: Institute of Energy, Built Environment, and Smart Systems (EBESS), Institute Data Artificial Intelligence, and Computation (DAIC), and Center for Engineered and Precision Medicine (CEPM).  Bob Karlicek is the co-director of EBESS.
Higher education, and indeed education in general, is going through rapid transformations.  The pandemic has only accelerated the pace.  There is a huge amount of materials related to ECSE courses online, but effective curation for individual needs remains elusive.  Meanwhile, our world is under unprecedented challenges, from climate change, threat to global health, to supply chain disruption.   We are working with our colleagues around the country and world to develop most effective ways to educate the next generation of engineering leaders in this rapidly evolving landscape.   We increasingly focus on hands-on project-based lab experience in addition to strong theoretical and analytical foundation.  The gateway ECSE course, Introduction to ECSE, continues to use the personal instrumentation board ADAM 1000 to introduce incoming students to the ECSE field through hands-on labs, and preparing them in tools useful throughout their college career and beyond.  Starting with this course, we are working on integrating engineering design throughout our curriculum.  The collective teaching approaches and experience are shared in a living document of the ECSE Best Practice in Teaching.
ECSE program was founded in 1907, one of the earliest in the country.  In the century since, our alumni have contributed to the transformation of the society.   Many alumni have responded to our call for engagement and sharing with the next generation students.  We now have a robust alumni industry advisory program and alumni contact sheet as resources for ECSE students.
This year has seen several faculty departures through retirement and other opportunities: Derya Malak, Manoj Shah, Partha Dutta, Mahmood Hameed, and Jeff Braunstein.   We said goodbye to long time ECSE technical staff Jerry Dziuba and Steve Dombrowski who both have been with ECSE for over 40 years and passed away within weeks of each other.  We also mourn the passing of long time ECSE faculty emeriti Charlie Close and Frank Di Cesare.
We also welcome Dylan Rees as a Lecturer, Prabhakar Neti as a Professor of Practice, and Bill Mnich and Jason Anthony as new technical staff.   We are now embarking on a multi-year faculty hiring initiative with focus on next generation computing, autonomy, security, and sustainability.
As my current appointment as the ECSE department head comes to an end, I look back at the past three and the half years with gratitude and wonderment.  I'm grateful to have the opportunity to work and interact with the outstanding group of dedicated faculty and staff who strive to do the best in educating and helping our students in face of unprecedent challenges and frustration.   I'm amazed by the resilience of our students who continue to work hard and excel.  I'm gratified to have an engaging ECSE alumni base that volunteered to share their experience with the next generation students and help them prepare for the transition to workplace.   I'm happy that we are continuing the wonderful ECSE culture of scholarship, fellowship, and community.   It is what had drawn me to RPI 40 years ago as a doctoral student and kept me motivated as a faculty in the past 35 years.  With the new RPI administration and receding covid disruption, let's work together to usher in the bright future of ECSE!
John Wen
Head, Department of Electrical, Computer, and Systems Engineering
Russel Sage Professor
Rensselaer Polytechnic Institute