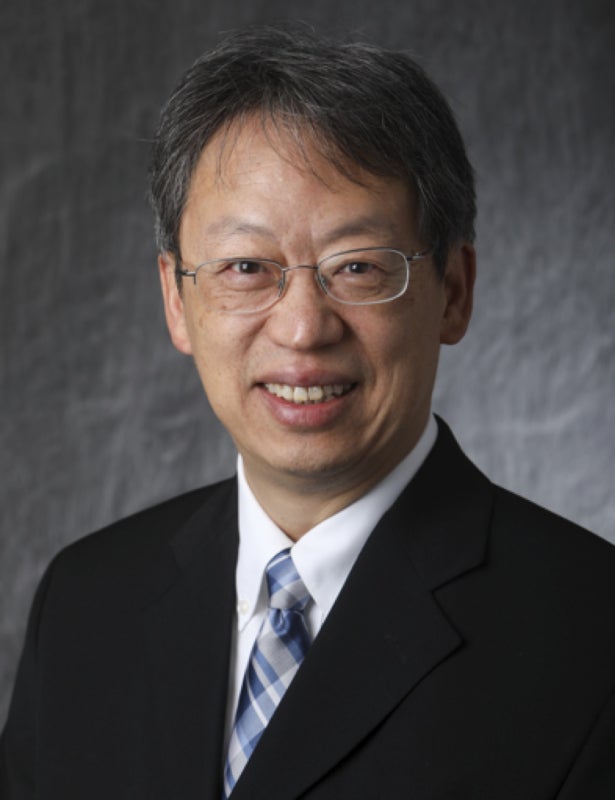 It has been a year since I started serving as the Head of the ECSE Department. At this closing moment of 2019, I would like to express my appreciation of the support and effort of the ECSE community to continue to strengthen and improve the department. I have included a brief recap of some key events related to the ECSE this year:
Faculty:

Mike Wozny retired in spring this year, after a distinguished 42-year career at RPI. We thank Mike for his dedicated service and leadership to the department.
We welcomed new Assistant Professors Derya Malak and Tianyi Chen, and Senior Lecturer Amar Khoukhi, this fall.
Congratulations to Meng Wang for promotion to Associate Professor with tenure in May.
ECSE faculty are actively involved in initiatives at the School of Engineering (SoE) or Institute levels: Randolph Franklin co-led and Ali Tajer served on the SoE Data Dexterity task force, Koushik Kar co-leads and Ali Tajer serves on the Institute-wide Cybersecurity task force, Joe Chow, Qiang Ji and Ali Tajer are part of the Institute-wide AI/ML faculty search committee.
Qiang Ji published Probabilistic Graphical Models for Computer Vision, Academic Press, 296 pages, December, 2019.
Manoj Shah was invited as an EE program assessor for the Huazhong University in China in December.
We mourned the passing of long time ECSE Professor Emeritus Michael Savic.

Staff:

We bid farewell to the long time ECSE undergraduate student coordinator David Nichols who retired this spring and the ECSE graduate student coordinator Leslie Davis who departed for another opportunity in December.
We welcomed the new ECSE undergraduate student coordinator Rama Hamarneh in October.

ABET:

Thanks to the leadership of Yannick LeCoz, with the able assistance of Priscilla Magilligan, the ABET accreditation process went very smoothly this fall. The two ECSE degree programs, Electrical Engineering and Computer and Systems Engineering, were both re-accredited for the full six-year term with nary a blemish.

Faculty Awards

Meng Wang received the AFOSR Young Investigator Program (YIP) award.
Tong Zhang was elevated to the IEEE Fellow.
Ali Tajer was awarded the AFOSR Faculty Fellowship.
Michael Shur was awarded the Distinguished Faculty Naval Research Fellowship.
John Woods was honored with the IEEE ICIP Pioneer Award.
School of Engineering recognized Qiang Ji for research excellence, and Koushik Kar and Sanipan Mishra for outstanding team research.

Best Paper Awards

Best Paper Award in the 62nd IEEE Midwest Symposium on Circuits and Systems, 8/19. Zemin Liu, Yu-Pin Hsu, and M. M. Hella, "An Improved OCV-Based MPPT Method Targeting Higher Average Efficiency in Thermal/Solar Energy Harvesters."
First-Place Student Paper Award in the 2019 IEEE Sensors Conference, 10/19, Waleed Mansha (Advisor: Mona Hella), "Detection of Volatile Organic Compounds using a Single Transistor Terahertz Detector Implemented in Standard BiCMOS Technology."
Best Paper Award in the 14th International Conference on Future Internet Technologies (CFI), 8/19. Q. Gong, J.W. Woods, K. Kar, J. Chakareski, "Multiple-Cache Pairing for Fine-Grained Scalable Video Caching and Networking."

Research

ECSE faculty have been actively engaged in externally funded research. ECSE faculty have submitted more than 80 proposals in 2019 with more than 30 new or renewed awards.

Advisory Council

The ECSE Advisory Council has been expanded to 16 members. The Council met in May and November and provided helpful input and guidance. 

Undergraduate Program

This is the first year for the full implementation of the Arch program. The lessons learned have led to changes in curriculum and summer course offerings.
Shayla Sawyer is leading the curriculum re-design by considering design-focused curriculum, hands-on labs, and accommodation of the Arch. o New courses in the catalog (co-listed undergrad/grad): Internetworking of Things, Modeling and Simulation for Cyberphysical systems. New topic courses in spring 2020: Introduction to Robot Programming.

Graduate Program

Under Hussein Abouzeid's leadership, the 2019 graduate recruitment has been the most fruitful in more than 15 years.
Hussein Abouzeid has been leading the re-design of the Doctoral Qualifying Exam (DQE). The new format will start with the incoming doctoral students in fall 2020.
We have formed a new ECSE Graduate Student Council to better organize student activities and address students' issues and concerns. The Grad Council has already led the upgrade design of the ECSE Student (Flip-Flop) Lounge.

Space

We have renovated JEC 6th floor hallway, suite, and the Flip-Flop Lounge. The renovation of JEC 6012 into the ECSE Collaboration Space has begun and will be completed in early 2020.
Looking ahead to 2020, we already have a busy agenda:
Faculty recruitment: We are actively recruiting in the AI/ML area, and cultivate candidates in other high priority areas.
Curriculum: We will start phasing in design-focused curriculum and hands-on labs.
Staff: We have the authorization to hire a graduate student coordinator. We plan to fill this position as soon as possible.
Image: We will improve information content and presentation on the ECSE web site, create an ECSE newsletter, and develop short videos introducing ECSE program and research.
DQE: Finalize and phase in the new doctoral qualifying exam starting fall 2020.
Alumni: We will more systematically reach out to ECSE alumni and re-establish connections.
I wish everyone a joyful and restful holiday season – and onward and upward to the 2020!
John Wen
Head, Department of Electrical, Computer, and Systems Engineering
Russel Sage Professor
Rensselaer Polytechnic Institute