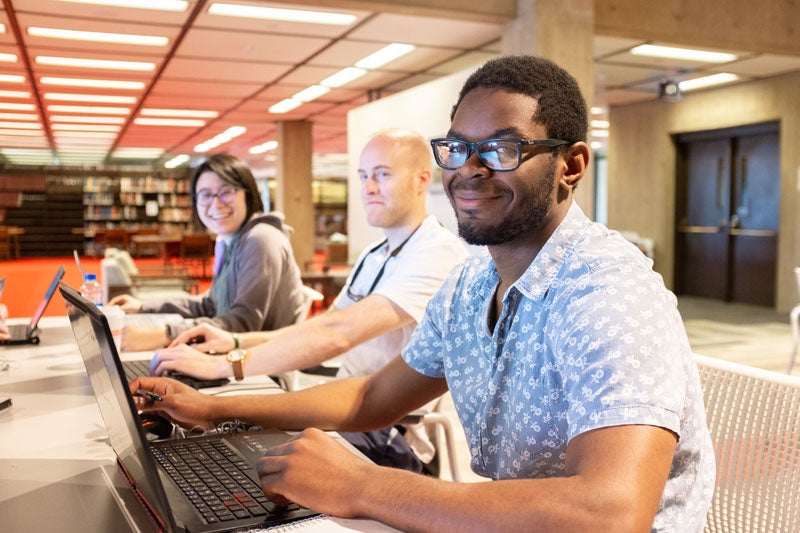 Engineering can be described as "Science in Service to Society." Nowhere is this more evident than in Electrical, Computer, and Systems Engineering (ECSE). Electrical, computer, and systems engineers have long been at the forefront of new discoveries. Through the integration of advanced design and engineering methodologies, the impact electrical, computer and systems engineers have on society can be seen in diverse areas such as medicine and medical technology, communications, environmental monitoring, energy sources and systems, entertainment and gaming, advanced transportation systems, and many more.
The ECSE Department was established on a wide range of fundamentals with numerous applications in undergraduate and graduate study. ECSE students learn how to approach and attack the many facets of modern problems with engineered solutions that are relevant, interdisciplinary, innovative and creative. ECSE students receive focused training utilizing different perspectives in both academic rigor and research. The programs are flexible enough to allow students to embark on individually tailored programs with supporting curriculum, and for the department to launch into new areas of research. Program flexibility along with the blending of mentorship and collaboration are the hallmark of study in ECSE at RPI. 
ECSE offers programs leading to bachelors, masters, and doctoral degrees in electrical, computer, and systems engineering. Curriculum for each cohort is designed to accommodate a wide range of interests within the disciplines leading to a high level of success in degree completion, quality research outcomes, satisfaction in research efforts, and career choices. 
ECSE is a Cadence University Program Member