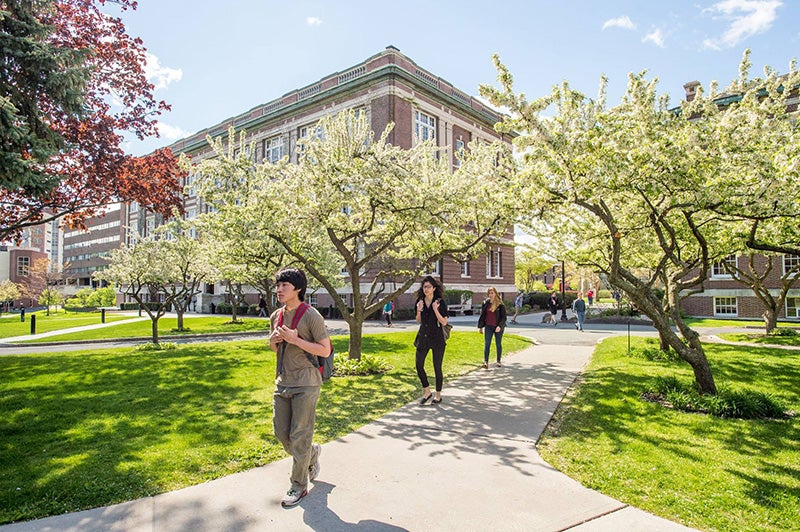 The ECSE undergraduate cohort spans the full breadth of this dynamic and exciting field. Young researchers are encouraged to creatively apply computer technologies and mathematics to the design, development, testing and implementation of a wide range of products.

Students can explore areas in wireless communications and computer networking, internet of things (IOT), robotics and automation, machine learning and artificial intelligence (AI), electronics and photonics, imaging science, power electronics, and power systems through engaging coursework and research opportunities.
Many students who successfully complete undergraduate programs in the ECSE go on to graduate programs at some the top engineering research schools such as RPI, MIT, Harvard, Princeton University, Rice University, Carnegie Mellon, and Stanford, among others. 

"Students in ECSE majors have a lot of freedom to take advantage of all aspects of our expansive curriculum offerings. Students can choose for themselves what best matches their interests and abilities." - Dr. Agung Julius, ECSE undergraduate curriculum committee chair. 
To discuss the curriculum and your degree progress, schedule a meeting with Dr. Rama Hamarneh in ECSE Undergraduate Student Services, here.
Navigating ECSE
Basic and Core Courses by Major
Choosing Electives
Depending on your major, electives (Restricted, Lab, Technical, and Free) are used to:
Gain a breadth of knowledge across different sub-disciplines (concentrations) of Electrical Engineering or Computer and Systems Engineering, OR
Gain depth of knowledge within a particular sub-discipline (concentrations) of Electrical Engineering or Computer and Systems Engineering, OR
Fulfill the course requirements of a dual major.
Though Focus Areas are provided here to provide guidance to courses a student may wish to take to develop a focus in a particular area, they are not required. Please see Program Templates for specific information toward your major regarding concentrations.
Focus Areas are optional, however if you complete and declare a concentration you will be awarded a certificate upon graduation. You may complete and declare more than one Focus Area, with up to 2 of the 3 courses required counting towards multiple Focus Areas. Special topics courses, 6000-level courses or other relevant courses may be used with prior approval (to begin the approval process, please email Dr. Rama Hamarneh (hamarr@rpi.edu). 
 A form will be emailed to senior students to declare their Focus Area during the semester that they are graduating.
Curriculum URL
/academics/undergraduate-programs#navigating-ecse
Catalog URL
http://catalog.rpi.edu/preview_entity.php?catoid=20&ent_oid=1102
Request Info URL
https://apply-undergrad.rpi.edu/register/information_request
Apply URL
http://admissions.rpi.edu/undergraduate/index.html