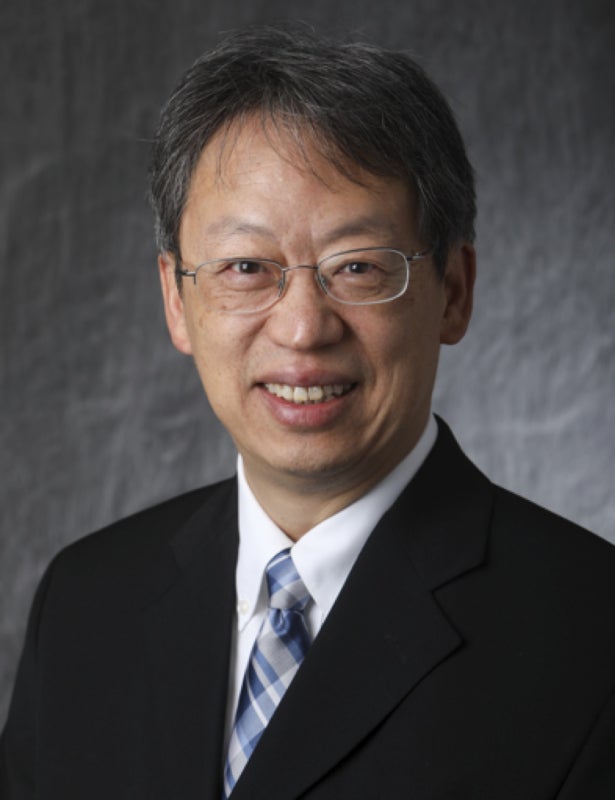 Whew – what a year it has been!  Year Twenty-Twenty has been eventful to say the least.  We went fully online since March and had since completed spring, summer, and fall semesters with remote delivery of majority of the courses.  Students went on remote learning in spring and summer, and partially came back in fall.  Many of our international students had to take classes with recorded lectures due to time zone differences.  I want to thank our students, staff and faculty to put in tremendous effort to make the best out of these difficult circumstances.   At the closing of this unprecedented year, I want to take a moment to recap some key events related to ECSE this year: 
Faculty
We mourn the passing of long time ECSE professor Jack McDonald (February) and former ECSE faculty Herb Freeman (November).
Yannick LeCoz retired in spring after 32 years with the department. We thank Yannick for his leadership in ABET accreditation visit in fall 2019 which resulted in the department getting a full six-year accreditation renewal.
We bid farewell to ECSE faculty Jeff Braunstein, George Gela, and Amar Khoukhi who departed this year.
We welcome new Assistant Professors Santiago Paternain who hailed from University of Pennsylvania and started in fall.
Staff
Long time ECSE Administrative Assistant Priscilla Magilligan retired after 38 years with the department.  We thank Priscilla for her dedicated service to the department for the many years.
We bid farewell to ECSE IT and technical staff Mick Neal and Hayleigh Sanders who departed in May.
We welcome the new ECSE graduate student coordinator Kelley Kritz in March, just when we were transitioning online.
Remote Learning and Community
ECSE faculty rose to the occasion to transition classes to remote learning since March.  Shayla Sawyer led the development of the ECSE best practice guide for remote learning which was shared with appreciative faculty in other departments.
ECSE alumnus and advisory council member Doug Mercer generously donated funds for a free personal instrumentation board ADALM 1000 (M1K) for every incoming ECSE students.  This donation has enabled remote hands-on laboratory learning in this time of pandemic. Mahmood Hameed successfully deployed M1K this fall for hybrid/remote instruction to our incoming freshmen students in Introduction to ECSE (close to 140 students).  Doug also shared his many tutorial modules and accessory board designs.  Based on our recommendation and Doug's support, Physics II also successfully used M1k for their remote lab component.  We plan to have an ECSE faculty tutorial session in early January to fully take advantage of the M1K availability and familiarity in the rest of the ECSE curriculum.
We have implemented an ECSE Slack channel and ECSE department, faculty, and staff WebEx Team Spaces to maintain connection and a sense of community during this time of physical distancing.
We had our first ever online commencement celebration.  ECSE alumnus and advisory council member Steve Sasson, the inventor of digital camera, gave an outstanding ECSE commencement address via WebEx.
ECSE seminars continued on WebEx during the pandemic with outstanding external speakers.  The attendance by students and faculty had been excellent.
The pervasive remote working provided an opportunity to engage our far-flung alumni network.  ECSE undergraduate student coordinator Rama Hamarneh has been leading the effort to recruit our alumni to share their experience with our students through advising, panel discussion, class speakers, webinars, and videos.
Student Recruitment
We pivoted our recruiting events online in March.   Rama Hamarneh has led the development of a myriad of videos, slide presentations, and webinars (all available on the ECSE website) to help introduce ECSE to prospective and incoming undergraduate and graduate students.
Covid-related Research
Bob Karlicek led an RPI-Mt. Sinai team to develop an efficient bulk mask sterilization system using UV-C light.
Michael Shur developed a model predicting the Covid 19 pandemic evolution.  This work is under review for publication.
Faculty Awards
Shayla Sawyer is honored with the Trustees' Outstanding Teacher Award.
Jeff Braunstein received the David M. Darrin '40 Counseling Award.
John Wen received the William H. Wiley 1866 Distinguished Faculty Award.  John Wen and his co-author were also awarded the inaugural Best Paper Award by the International Journal of Intelligent Robotics.
Birsen Yazici was elevated to IEEE Fellow, as well as selected as a Distinguished Lecturer and editorial board member for the IEEE Aerospace and Electronics Society.<
Joe Chow was part of the team that received the 2020 R&D 100 Award.  Joe was also elected as a Foreign Fellow of the Chinese Society of Electrical Engineers.
Tianyi Chen was the inaugural recipient of the IEEE Signal Processing Society Best PhD Dissertation Award.
Research
Bob Karlicek and Rich Radke led a team winning a major DOE Award on energy efficient and wellness lighting in innovative buildings.
Luigi Vanfretti has expanded his research portfolio in energy related systems this year.  He has received new research awards from DOE Advanced Manufacturing grant on thermal-electrical networks in energy systems and NYSERDA, and multiple gift funding from industry.
Derya Malak have received multiple research grants, from NSF, IBM, and DARPA, related to her communication and network related research.
Agung Julius and Mona Hella received a new multi-year NSF award on sensor for circadian rhythm regulation.
Hussein Abouzeid received a new multi-year NSF award on spectrum sharing in wireless communication.
Tong Zhang received a new multi-year NSF award on in-storage data compression in solid state drives.
Koushik Kar and Joe Chow are part of a new DOE grant on risk analysis for renewable energy markets.
Koushik Kar is part of a new NSF Industry-University Collaborative Research Center on Financial Technologies.
Hussein Abouzeid is part of a new NIH grant on virtual operating room training.
John Wen is part of two robotics projects (swarm robotics and garment handling robot) supported by the Advanced Robotics for Manufacturing (ARM) Institute.
Shayla Sawyer received recognition for her work on metal-breathing bacteria (featured in Scientific American, among others).
ECSE faculty continue to lead several research centers: Jian Sun leads the Center for Future Energy Systems (CFES), Bob Karlicek heads the Center for Light Enabled Systems and Applications (LESA), Joe Chow is the RPI campus director for the Center for Ultra-Wide-Area Resilient Electric Energy Transmission Networks (CURENT).
Thanks to our faculty and graduate students, we had a twice as many research assistants (RA) to teaching assistants (TA) in Fall 2020, and are close to three times in Spring 2021. This speaks to ECSE's research productivity and excellence
Advisory Council
Congratulations to ECSE Advisory Council members Dr. Lisa Shay's appointment as the Associate Dean of Engineering for Education Innovation at theCooper Union University, Dr. Ravi Ravichandran's appointment as CTO of the BAE Systems' Intelligence and Security Sector and Dr. Chandra Narayananaswami's elevation to an IBM Distinguished Research Staff Member.
The Advisory Council shared its experience and suggestions on remote working, helped us engage ECSE alumni in their organizations, and provided input to our curriculum and research initiatives.
Undergraduate Program
New special topic courses for undergraduate and graduate students were introduced in the fall: Quantum Computing (Randolph Franklin), Machine Learning (Tianyi Chen), and Reinforcement Learning and Cybersecurity (adjunct faculty: Lalit Mestha).
Rama Hamarneh and Kelley Kritz are putting together a graduate student mentor program for undergraduate students with interest in research and graduate school.
We have a group of capable and dedicated Undergraduate Student Assistants that augmented our graduate teaching assistants to help with student learning.
Graduate Program
Two ECSE students received the prestigious NSF graduate fellowship: Meaghen Podlaski (advisor: Luigi Vanfretti) and Chris Wiedman (advisor: Ge Wang).
ECSE Graduate Program Director Hussein Abouzeid has been leading the re-design of the Doctoral Qualifying Exam (DQE) to feature a Research Qualifying Exam (RQE) component involving both written and oral components. The new format was rolled out in fall and the reaction and results have been very positive.
The new ECSE Graduate Student Council continued to play an active role to organize student activities and address students' issues and concerns.  They took the initiative to put together a best practice guide for teaching assistants (TA) to help their fellow graduate students.
Many of our deferred accepted graduate students in fall will be able to join us in Spring 2021.
Looking ahead to 2021, we will still be in the hybrid mode in spring.  But we are cautiously optimistic that life will gradually transition back to normal as the year progresses.  We hope to capture and retain some positive lessons learned during remote learning, particularly related to personal hands-on instrumentation and online community building.  As we have lost a number of faculty and staff, we hope to be able to recruit their replacements this year.  One strong positive during this period is the expanded engagement of our alumni – we aim to continue this trend.   If you have any suggestions or feedback, including areas to improve, please just drop me an email.
John Wen
Head, Department of Electrical, Computer, and Systems Engineering
Russel Sage Professor
Rensselaer Polytechnic Institute