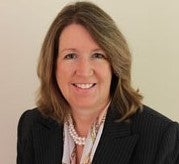 Chief Executive Officer and Corporate Secretary, BrightView Technologies, Inc.
Jennifer has held senior leadership roles in the optics industry for over 20 years, with a focus on commercializing high growth, emerging technologies. Beginning her career at Bell Laboratories, she developed technology for long-haul, optical networks and then moved into business and executive management roles at companies such as Lucent, JDS Uniphase, and Tyco Electronics. She is recognized as an effective and motivational leader with a consistent track record of commercializing new technologies.
Jennifer has a Bachelor of Science degree in Electrical Engineering from Rensselaer Polytechnic Institute, a Master of Science degree in Electrical Engineering from the University of California, Berkley, and a MBA from Purdue University's Krannert School of Management. She holds several patents and is the author of numerous publications.