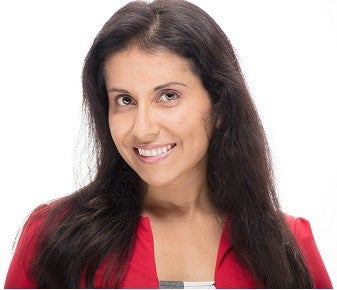 Senior Technical Project Manager, Raytheon Technologies Digital Accelerator (DX)
Linda holds a BS, MS, and PhD degrees, all in Electrical Engineering from Rensselaer Polytechnic Institute (RPI).  Before transferring to RPI I obtained an Associate's degree in Science from Norwalk Community College (NCC).
I joined Pratt & Whitney, one of the few military and commercial jet engine manufacturers in the world in 2013, working for the Control & Diagnostics Systems organization.  Soon after joining, I became the integrated product team lead for the blade health monitoring system, developing on/off board algorithms to detect fan blade damage for the F135 military engine program.
In 2015 my work scope expanded to managing the development of prognostic health management capabilities in support of the F135 condition-based maintenance roadmap, as well as coordination and delivery of functional requirements for an in-house data analysis platform to improve program reliability metrics.  I was recognized in 2015 with a special award for significant contributions to the F135 program.
After recognizing the great need the company as a whole had for modernizing their digital technologies, I sought out an opportunity in the Military Engines Aftermarket division, as part of the Digital Transformation & Analytics (DT&A) organization, exploring and demonstrating possible applications of Data Science in the P&W Military Engine business, as well as managing large scale projects using the Agile methodology to achieve standard ME-wide processes.
In 2019, as I continued following the digital transformation thread, I accepted an opportunity with a group in Brooklyn called The Digital Accelerator (DX) which has a mission of, as their name alludes to, "accelerate" innovation in the digital space for Raytheon.  I am currently a Senior Technical Project Manager, working on several efforts ranging from Data Science engagements aimed at developing predictive analytics to prevent engine related issues or malfunctions, to developing digital applications for the military business that bring efficiency to their sustainment operations.