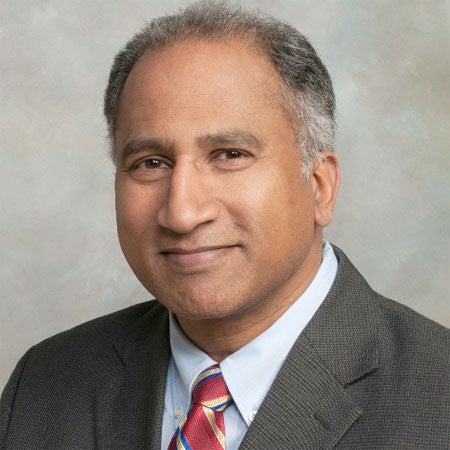 Director, BAE Systems FAST Labs
Dr. Ravichandran is a Director with BAE Systems FAST Labs. He has held many roles at BAE Systems that include his current role as a Deputy Product Line Director for Autonomy, Control, and Estimation and previous roles as Director of Strategic Development for the Fusion, Battle Management, and Computing Product Line and Director of the Tracking and Fusion Technology Group.
He leads technology innovation, program maturation, and product transition initiatives across BAE Systems. His technical interests and background are in the areas of estimation, controls, and learning and has led initiatives in situational awareness, decision making, and knowledge discovery. They include initiatives sponsored by DARPA and research laboratories and initiatives transitioned to programs of record for the Air Force, Army, and Navy. He began his career with Scientific Systems where he was the Manager for Research and Development. Dr. Ravichandran earned his Bachelors degree, with Highest Honors, from the Georgia Institute of Technology and his Masters and Doctoral degrees from Rensselaer Polytechnic Institute, all in Electrical Engineering. He is an invited speaker at Department of Defense symposiums and conferences and his work has been published in books and academic journals. He has received many awards from BAE Systems including Technology Solutions Entrepreneur of the Year.