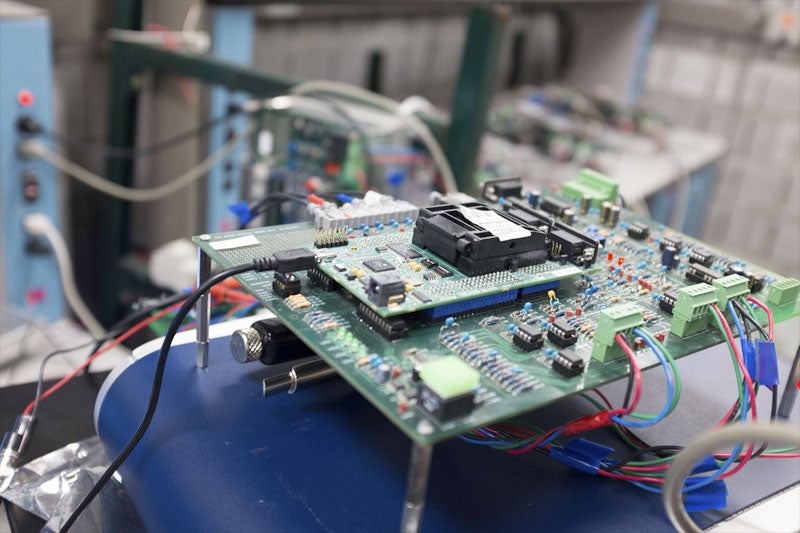 Undergraduate researchers are educated on how to organize a computer architecture in the Computer Hardware Design Lab where Field Programmable Gate Array (FPGA) chips can be personalized with logic designs that students compose using Computer Aided Design (CAD) tools made available on their personal devises. The FPGA can host up to 20 Billion Transistors enabling very aggressive design.

For mass production, designs need to be rendered into Very Large Scale Integration (VLSI) integrated circuits that contain hand crafted layout at the device level. The VLSI design workstations utilizing Chip Scale CAD tools are available in the teaching lab for Computer Hardware Design. 
Research in this area has several thrusts but one in particular explores novel devices that offer higher speed than CMOS or much lower power than CMOS, and how to design computers with these new devices. It is entirely possible that different devices may prove useful for different application spaces from sophisticated cell phones to giant, supercomputers with laptops and desktops using still other apparatuses. 
Area Chair: Tong Zhang